Dr. Stephen F. Levin - Board Certified in Foot Surgery
Past President, Florida Podiatric Medical Association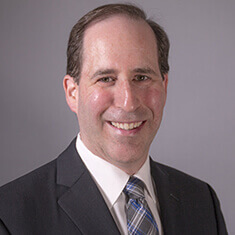 Dr. Stephen Levin believes and emphasizes that healthy feet promote overall orthopedic health. Many patients with foot pain also complain of back, neck, and even headache pain. The feet are the foundation that supports the weight of our entire body. And poor foot posture can impede daily activities.
Dr. Levin, a native of Baltimore, Maryland, has lived in Tampa for over 24 years. He earned his undergraduate degree from the University of Maryland in College Park. He furthered his education, successfully completing four years at the Pennsylvania School of Podiatric Medicine at Temple University in Philadelphia. After completing a two-year medical and surgical residency at Montgomery Hospital Medical Center in Norristown, Pennsylvania, he moved to Tampa to start his practice.
Dr. Levin has been married to Diane for 17 years and have three children. They reside in New Tampa where they have been proud sponsors of various local school and community programs throughout the years.
Dr. Levin is Board Certified in Foot Surgery by the American Board of Podiatric Surgery and has served at all levels throughout the Florida Podiatric Medical Association (FPMA) completing his time on the state's Executive Committee as Immediate Past President in 2016; although, he still volunteers on various committees when called upon to help. Prior to his service on the state association board, he served as President of the Hillsborough County Podiatric Medical Association, a post he has held for ten years. Notably, Dr. Levin was selected as Young Practitioner of the Year (2005) by the Florida Podiatric Medical Association.
He is on staff at Advent Hospital Wesley Chapel, St. Joseph's Hospital North, and Tampa Ambulatory Surgery Center.
Address:
26827 Foggy Creek Rd, Suite 104
Wesley Chapel
,
FL
33544


Podiatrist Dr. Stephen F. Levin is a foot doctor that specializes in foot, ankle and heel pain treatments
---
Dr. Matthew Dougherty
Dr. Matthew Dougherty believes a body in motion stays in motion. But, when foot and ankle pain are lowpresent, our overall health is negatively impacted. Through both conservative and surgical interventions, Dr. Dougherty strives to assist patients to continue to enjoy their favorite activities.
Dr. Dougherty was born and raised in the Philadelphia area and is excited to enjoy everything the Sunshine State has to offer. Dr. Dougherty completed his undergraduate studies in biology with a finance minor at Ursinus College in Collegeville, Pennsylvania. Dr. Dougherty then obtained his medical degree from Temple University School of Podiatric Medicine in Philadelphia, Pennsylvania. During his medical education, he was president of the Stirling Harford Diprimio Honorary Anatomical Society, which provided a variety of tutoring services for students. Dr. Dougherty graduated in the top 10% of his class and was the recipient of numerous academic awards. Dr. Dougherty then completed his residency at Temple University Hospital in Philadelphia, Pennsylvania, a Level 1 Trauma Center, limb salvage center, and one of the few 4 year podiatric surgical residencies. During his training, Dr. Dougherty received extensive training in minimally invasive foot and ankle procedures, foot and ankle reconstruction, trauma, and limb salvage. Dr. Dougherty served as chief resident during his final year and had his research published in the internationally known Journal of Foot and Ankle Surgery. He is also board qualified in forefoot and rearfoot reconstructive/ankle surgery by the American Board of Podiatric Surgery.
When Dr. Dougherty is not treating patients, he enjoys spending time with his wife and son, kayaking, and rooting for his hometown Philadelphia sports teams.
---
Diane Pellegrino Levin BA, RN, BSN, LNC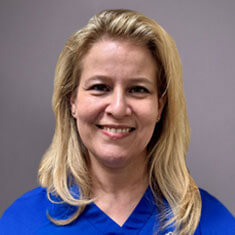 As Practice Administrator, Diane Levin markets and assists with the daily operations for New Tampa Foot & Ankle. As a Registered Nurse, she shares Dr. Levin's views on promoting overall health. "When our feet hurt, we commonly end up with pain throughout our body."
Diane graduated from the University of South Florida with a Bachelor of Arts in English, Professional and Technical Writing in August 1994. She later earned her Bachelor of Science in Nursing from Medical College of Georgia in Athens, Georgia in May 2002.
Over the years she's been active in the New Tampa community as a volunteer and board member in several organizations. She is the proud wife and mother of three children.
For employment, advertising and marketing inquiries, email Diane at This email address is being protected from spambots. You need JavaScript enabled to view it..
---
The Clinical Team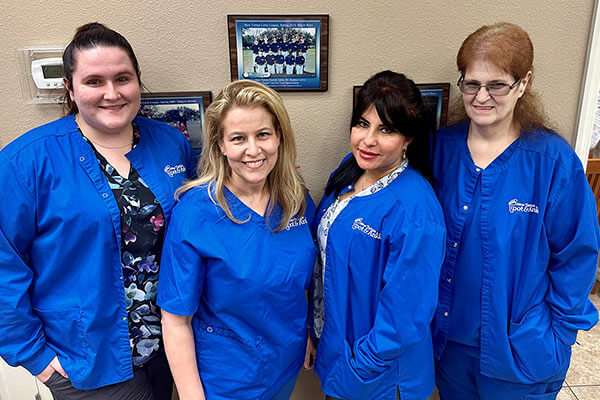 The New Tampa Foot and Ankle Team